eHaus – design & build your Eco-house !
What does an Eco-house offer ?
Energy efficiency

. With a third of all energy consumed in buildings all eHaus designs ensure an environmental low-impact using the Passive House principles. The low-energy consumption required by our eco-houses makes it easy to supply through clean and on-site power sources such as solar panels or wind turbines.

Comfort

with the most

healthy

and

safe

living environment. Each of our designs provide  a comfortable, even temperature throughout the home without giving up fresh air and sunlight. Besides our building are quiet and greatly reduce exposure to street noise and other outdoor sounds.

Durability. Because every aspect of our eco-homes is carefully planned and specified in advance, nothing is left to chance with regard to materials or construction. Building with eHaus is a future proof solution.

Investment. Using wisely the "Passive House" principles and installing solar panels allow our buildings to be "Zero Energy". It means that even during winter our "Zero Energy" houses are running at less than 1$ a day.
eHaus = Passive House Standard
eHaus is a proud and active member of the PHINZ (Passive House Institute of New Zealand) and of the International Passive House institute. If you desire an official certified Passive house, the eHaus team will guide you all the way through the process.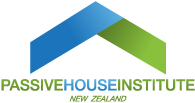 "While Passive House buildings have a stringent quality criteria, the concept itself is very flexible and can be adapted to a variety of building uses and almost any building style. As the Passive House concept is based on physical principles, each building can and should be adapted to its particular climate."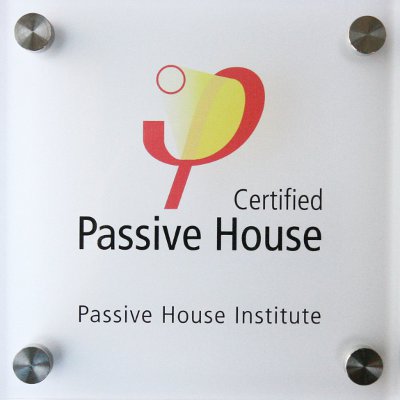 Here at eHaus we are doing just that, taking the New Zealand unique climate conditions for each location and ensuring the houses that we design performs. One client who lives just below Mount Taranaki has this to say "
In fact there is no such thing as different seasons, as the temperature stays always the same. It is like living in a cocoon.
"
High performance thermal envelope
Airtight envelope (< 1.5ach n50)
High Performance New Zealand window joinery
Passive House certified ventilation system
Low power bills
eHaus Standard
High performance thermal envelope
Airtight envelope (< 0.6ach n50)
High performance European window joinery
Passive House certified ventilation system
Low power bills
Passive House Standard
High performance thermal envelope
Airtight envelope (< 0.6ach n50)
High performance European window joinery
Passive House certified ventilation system
Low power bills
Passive House Standard
Power Generation system
Pricing Table plugin