eHaus – design & build your Eco-house !
What does an Eco-house offer ?
Energy efficiency. Did you know that a third of the world's energy is  consumed in buildings?! It's our goal to change that. All eHaus designs ensure a low environmental impact using the Passive House principles. The low energy requirements of our homes can be supplied easily through clean, on-site power sources such as solar panels.

Comfort and health. An eHaus design provides a comfortable, even temperature throughout the home while maintaining fresh air and sunlight, all year round. Pollens and other allergens are constantly filtered and condensation eliminated, making eHaus the perfect choice for those with asthmatics or other respiratory ailments. Furthermore, our buildings are quiet with high performance glazing greatly reducing street noise.

Designed for Durability. Passive House principles go hand in hand with great design, and we work alongside talented architects and designers to ensure our homes are as beautiful as they are efficient. Because every aspect of our homes is carefully planned and specified in advance, nothing is left to chance with regard to materials or construction and only the highest quality materials are used. Building with eHaus is a future proof solution.

Low running costs. All eHaus designs provide significant energy savings that will, over time, completely offset the added costs of building such an advanced, premium home. Combining the Passive House principles with a solar panel system allows our buildings to be "Zero Energy". This means that even during winter our eHaus Zero homes can function comfortably on less than a dollar per day in energy costs.
eHaus = Passive House Standard
eHaus is a proud and active member of the PHINZ (Passive House Institute of New Zealand) and of the International Passive House institute. If you desire an officially certified Passive House, the eHaus team can guide you all the way through the process.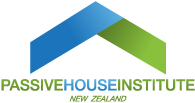 While Passive House buildings have a stringent quality criteria, the concept itself is very flexible and can be adapted to a variety of building uses and almost any building style. As the Passive House concept is based on physical principles, each building can and should be adapted to its particular climate.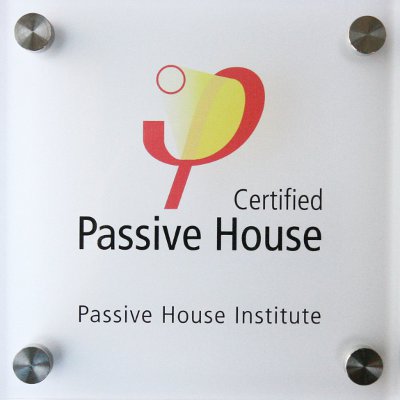 Here at eHaus we are doing just that, taking into account the unique New Zealand climate and the conditions of each specific location to ensure the houses that we design perform in their environment. One client who lives just below Mount Taranaki says, "In fact there is no such thing as different seasons, as the temperature stays always the same. It is like living in a cocoon."
High performance thermal envelope
Airtight envelope (< 1.5ach n50)
High Performance New Zealand window joinery
Passive House certified ventilation system
Low power bills
eHaus Standard
High performance thermal envelope
Airtight envelope (< 0.6ach n50)
High performance European window joinery
Passive House certified ventilation system
Low power bills
Passive House Standard
High performance thermal envelope
Airtight envelope (< 0.6ach n50)
High performance European window joinery
Passive House certified ventilation system
Low power bills
Passive House Standard
Power Generation system
Pricing Table plugin